Today is Armed Forces Day, which gives us the chance to show our passion for the Armed Forces community: from those currently serving, to ex-servicemen, women, and their families.
At Lynch, we are signatories of the Armed Forces Covenant, showing our commitment to the community.
We want to take the time to celebrate some of our great people. We spoke to some of our ex-forces personnel and wanted to share stories about their careers in the forces, and why Armed Forces Day is important to them...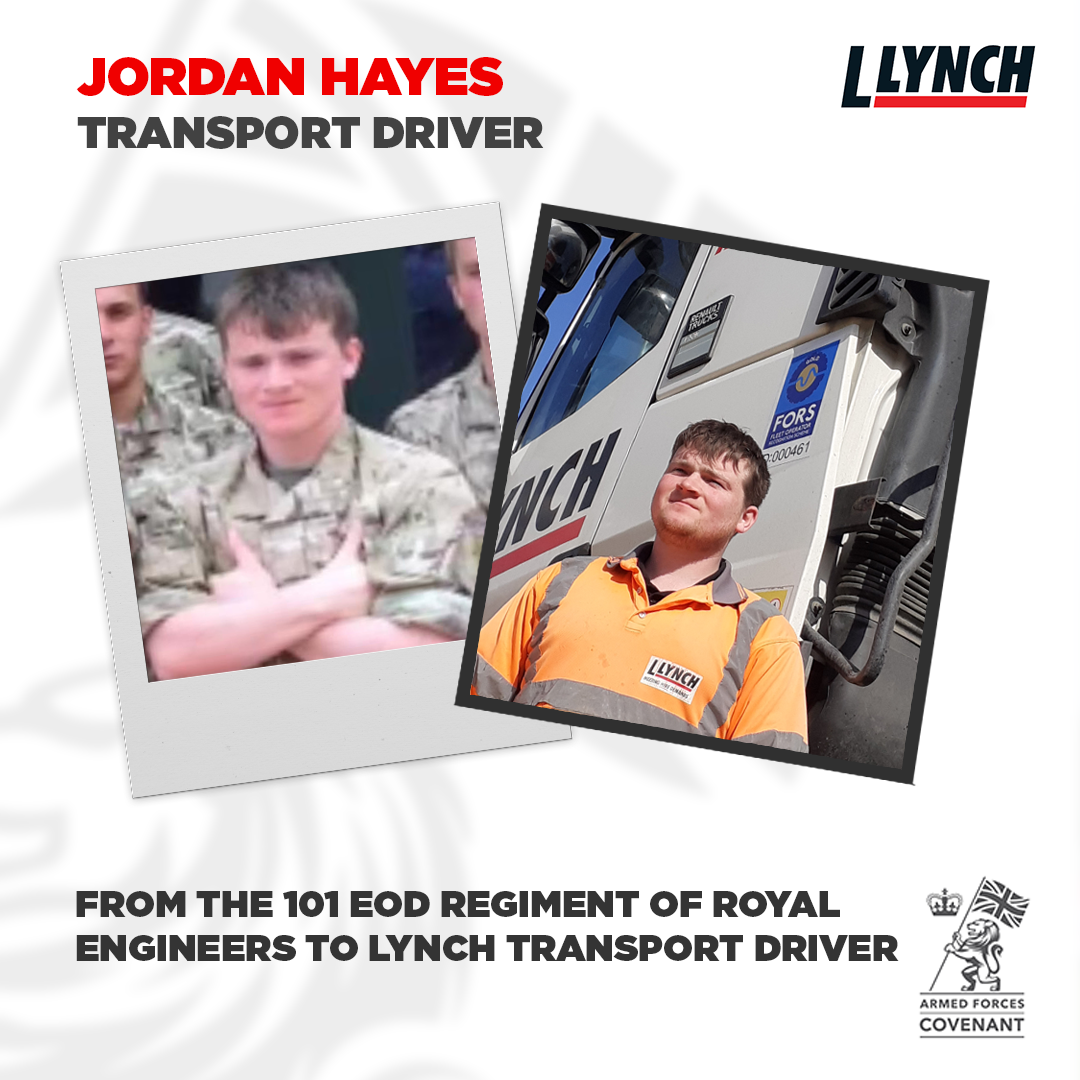 Jordan Hayes, Transport Driver:
"I served in 101 EOD Regiment Royal Engineers for 5 1/2 years. I was on Exercise in Canada and the Falkland Islands. I spent most of my time on a pager waiting to get called out for historical bombs and nuclear and chemical threats. Armed Forces Week is important to show appreciation to all servicemen and women, past or present, and their families."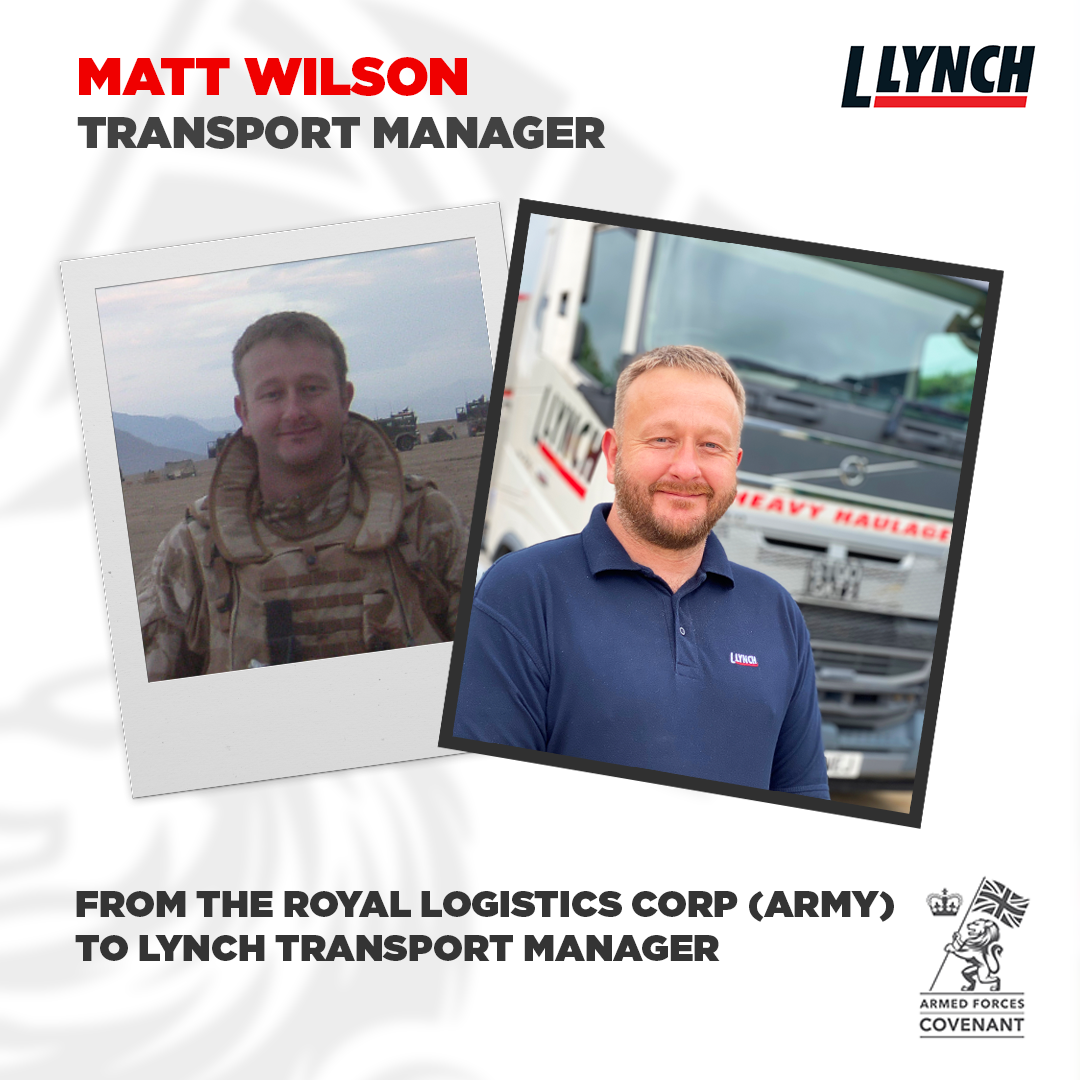 Matthew Wilson, Transport Manager:
"I served for 26 years in the Royal Logistics Corps (Army) and the picture of me is in Musa Qala, Afghanistan in 2007. Armed Forces Week is important to me as it is a chance to show our support for the men and women who make up the Armed Forces community: from currently serving troops to Service families and veterans."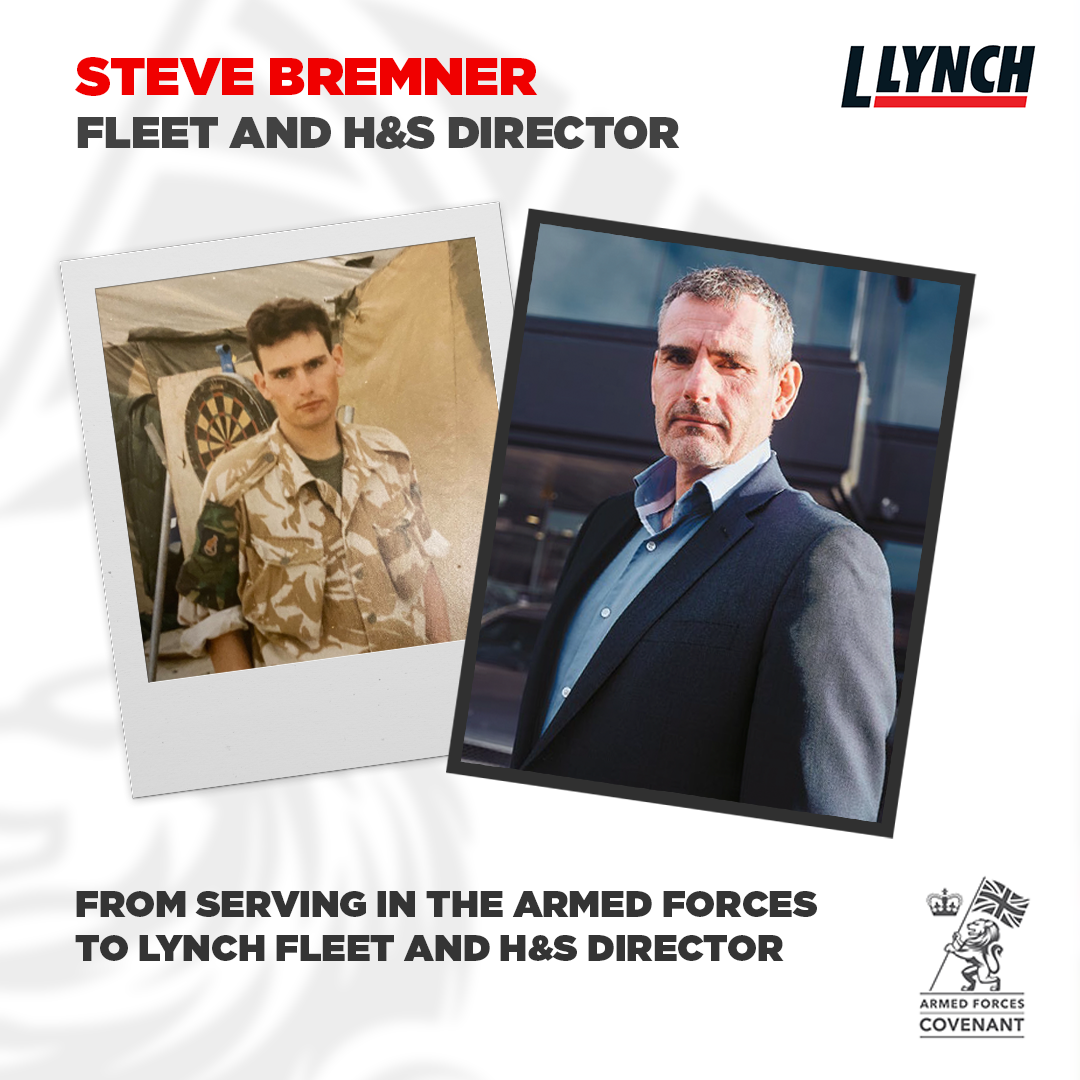 Steve Bremner, Fleet and H&S Director:
"I served for 12 years, serving operationally in Germany, Kuwait, and former Yugoslavia, to name a couple of places. Having served in the military gave me a great foundation in leadership, discipline and teamwork. Bringing these skills into civilian life gave me a great starting block to where I am today. Armed Forces Week is important to me because it shows how good our military are seen in the world. A well-oiled and drilled team of people, always achieving perfection and passion in what they do. It's not just about action, it is helping the vulnerable in war torn environments, and peacekeeping."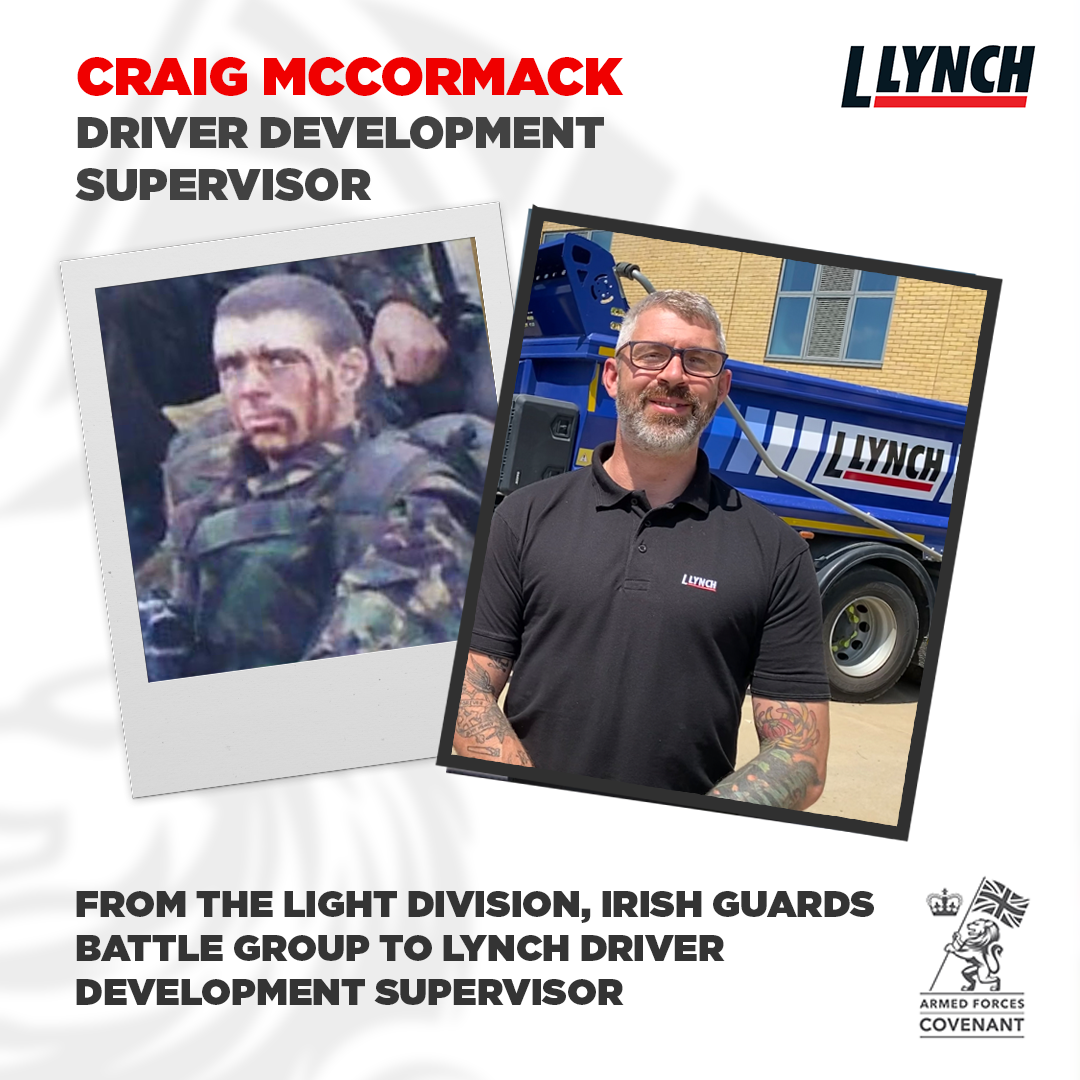 Craig McCormack, Driver Development Supervisor:
"I was in the 23 Pioneer Regiment RLC, attached to the light division, Irish guards battle group and 1 RGR on operations in the Balkans. I assumed many roles as part of a section on patrols whilst peacekeeping and during humanitarian efforts with the British red cross and UNHCR. I took part in exercises in Canada and Norway as part of AMFL. The army gave me more skills than I could list but above all, it gave me discipline and a sense of belonging and camaraderie that could never be matched. The photo was taken in the Otterburn training area (it was probably raining at the time). Armed Forces Week gives us a chance to celebrate the men and women who come together to form our tri-services as well as honour those who went before us."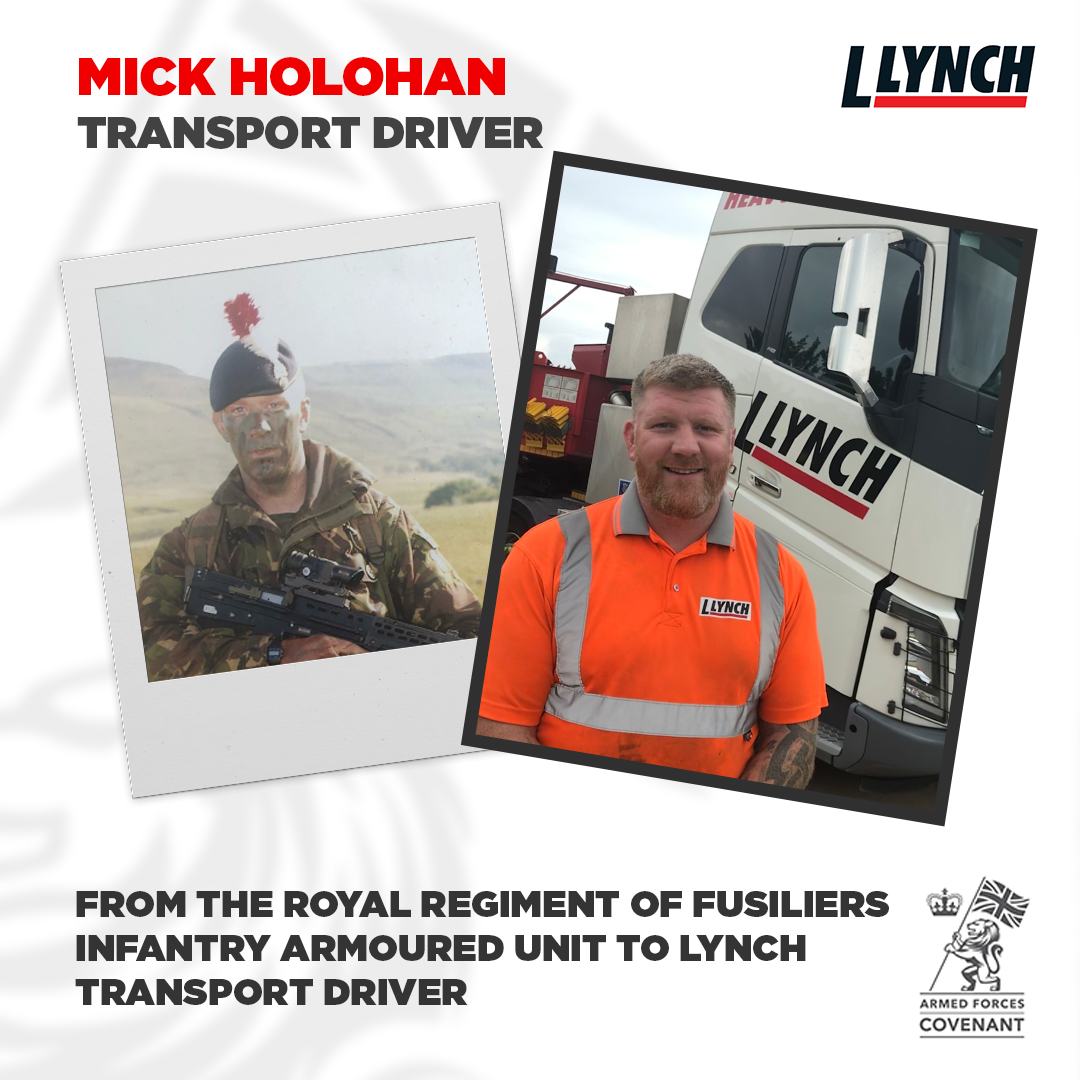 Mick Holohan, Transport Driver:
"I served in The Royal Regiment of Fusiliers Infantry armoured unit for 6 years. I completed one tour of Afghanistan and also various different training, which helped me to get to the rank Lance Corporal. I spent most of my time as a Lance Corporal, as I left the army in 2011 and started working at Lynch. Armed Forces Week is important, as we can show our support and appreciation for everyone in the forces"